Hello and thanks for your interest in helping with the $14,000.00 deductible for a new steeple at Redemption Rock Church! If you'd like to donate online, please click
DONATE
. If you would rather write a check please write "Steeple" on the memo line, make the check payable to Redemption Rock and mail it to the following address:
Redemption Rock
195 Meetinghouse Rd.
S. Chatham, MA 02659
Here's a little background about how we got into this mess.
On Tuesday, July 23, as Pastor Mike was preparing for the Tuesday evening prayer meeting at Redemption Rock, he received a tornado warning on his cell phone. In fact, he received two such warnings. The warnings told Pastor Mike to take cover because there was a tornado in the vicinity. "A tornado! Tornados don't happen on Cape Cod!" Pastor Mike thought. Then he stepped outside the front of the church and watched the cherry tree in the front court-yard get whipped around like it was in a blender! Pastor Mike quickly ducked inside and went to the back door of the cafe. There he watched two pine trees snap clean in half and tumble into the driveway of the church. Then the 200 pound gas grill tumbled over. All together there were 19 pine trees around the church that were snapped off about 10 feet from the ground.
After all the excitement, Pastor Mike stepped out front of the church again to assess the damage and discovered that the steeple had been pushed over into a precarious angle. Pastor Mike waited for the winds to die down and then he climbed up on the roof to see what kind of damage was done. He discovered that the fiberglass base of the steeple had been broken and that the steeple was probably beyond repair.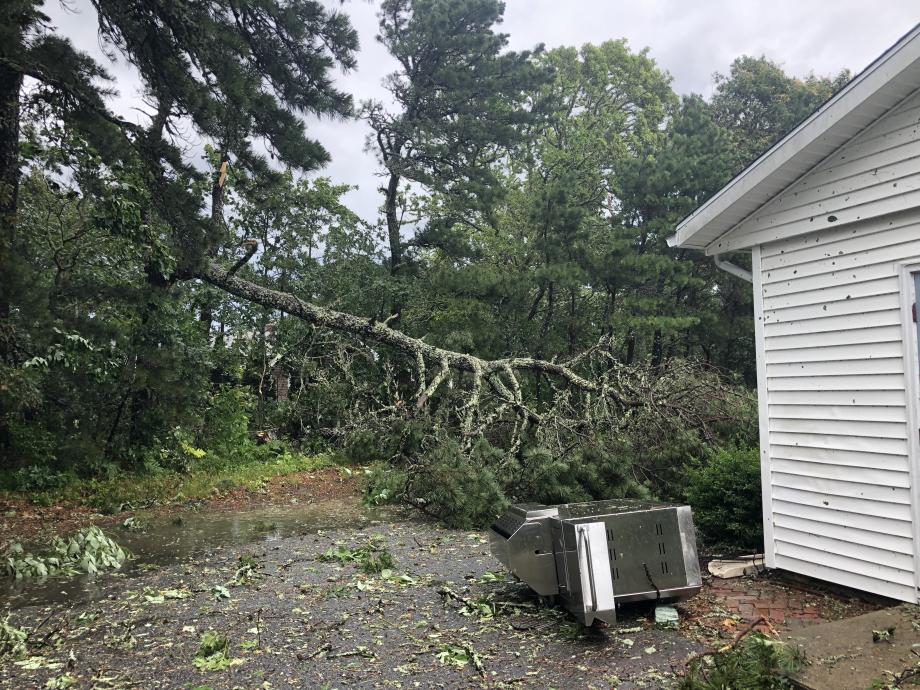 So, he went inside and called the church insurance company to file a claim. After explaining the situation, the insurance agent told Pastor Mike that the church has a "wind and hail" deductible of approximately $14,000.00. Pastor Mike was a little stunned to say the least. The normal deductible for the church insurance policy is $1,000.
Shortly after the incident, the church leadership team met and decided that a new steeple would be installed on top of Redemption Rock IF, and only if, no ministry funds would be used. In other words, we don't want to use funds for the steeple that would otherwise be used to minister to our community or the people of Redemption Rock.
Here's a picture of the proposed replacement steeple.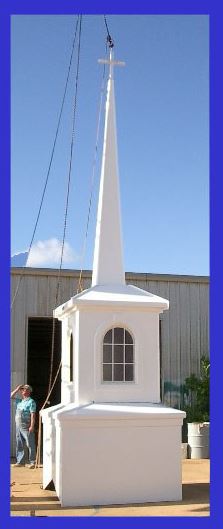 So, that's where you come in! If you'd like to donate to help us pay the massive deductible so we can put a steeple back up on our roof, please click
DONATE
. You can give as a guest or you can log in and donate. Thank you for your help!