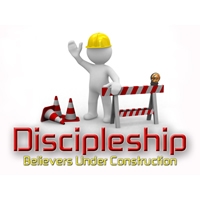 Discipleship: Called, Equipped, Sent
by Pastor Mike Pratt | October 28, 2016
The vision of Redemption Rock is taken from the book of Matthew 28:18-20 where Jesus said, "All authority in heaven and on earth has been given to me. Therefore go and make disciples of all nations, baptizing them in the name of the Father and of the Son and of the Holy Spirit, and teaching them to obey everything I have commanded you. And surely I am with you always, to the very end of the age." That is the vision of our church. Everything we do here, from Sunday preaching, men's ministry, women's ministry, Bible studies, children's ministry, even fellowship times after church is done so as to fulfill that vision for our church.

The mission or purpose of this church works in conjunction with that vision. Our purpose here is to recognize the call of God on people's lives, to equip those people for God's purpose and to send those people to accomplish all that God has called them to do. In short, our mission or purpose statement is "Called, Equipped and Sent."
Folks, there is only one way to win the battle for our soul. That way is simple and concreate. We must become true disciples of our Lord and Savior Jesus Christ. Discipleship is the process by which we become ready to serve the Lord as he calls us to.
Everything we do here at Redemption Rock needs to move the members of this church, toward becoming true Disciples of Christ. Spiritual transformation must always be the goal of what we do here at Redemption Rock.
What is a Disciple of Christ?
When the term disciple was applied to the early Christians it meant someone who "declared a personal allegiance to the teachings and person of Jesus." The life of a disciple in those days and today, revolves around Jesus. A Disciple of Christ is someone who is
called
to live "in" Christ, is
equipped
to live "like" Christ, and is
sent
to live "for" Christ. In the Bible the word for disciple literally means "pupil" or "learner" of Christ.
First, a disciple is called to walk with Christ; they profess and live out their faith in Jesus Christ.
Second, a disciple is equipped to live like Christ; they are engaged in a process of spiritual growth and transformation.
Third, a disciple is sent to work for Christ; they are serving the Lord.
The biblical case for this definition can be made by examining Paul's admonition to his protégé Timothy in 2 Timothy 3:15-17:
From infancy you have known the Holy Scriptures, which are able to make you wise for salvation through faith in Christ Jesus. [Calling]
All Scripture is God-breathed and is useful for teaching, rebuking, correcting and training in righteousness, [Equipping]
…so that the man (person) of God may be thoroughly equipped for every good work. [Sending]
First and foremost, a disciple is someone who has surrendered his life to Jesus; Jesus' life, work, death, and resurrection.
The first task of making disciples is
evangelism;
to call people to walk with Christ by grace through faith. A lot of people who reject Christianity see Christians and say, "If that's what it means to be a Christian, then I want no part of it." That criticism is really too dangerous to leave unanswered, don't you think? It may do more harm than good to invite someone to become a Christian if we have no plan to help them truly know and follow Christ.
When we don't disciple (train and equip) someone who surrenders their life to Christ, they will almost always become lukewarm in their faith, worldly in their behavior, and hypocritical in their witness.
The second task of making disciples is
teaching;
to equip them to live like Christ. As the pastor of Redemption Rock, why do I spend so much time equipping the people of Redmeption Rock to live like Christ? So they can enjoy Christ by knowing Him better, but also "so that the man (person) of God may be thoroughly equipped for every good work" (2 Timothy 3:16-17). Jesus prayed, "Father, as you have sent me, so I am sending them" (John 20:21).
All of us as Christians want to give our life to a cause. We want to make a difference and do something with our life, don't we? When we become a disciple of Christ we will eventually want to "bear much fruit" and do "good works that will last" (John 15:8, 16). Once we have surrendered our life to Christ, experienced the joy of His grace, the warmth of His love, the cleansing of His forgiveness, and the indwelling of His Spirit, we will inevitably come to a point when we can no longer be happy unless we are serving the Lord.
The third task of making disciples is
service and missions;
sending people to work for Christ, to build his Kingdom and bring Jesus glory. Each time we gather at Redemption Rock, wether it's a monthly men's ministry breakfasts, Sunday church service, Thursday Bible sturdy, any small group meeting, you name it, they are all far more than an excuse to get together and enjoy each other's company. No, these times must be times that each of us are being discipled, equipped for every good work. As members of Redemption Rock, if you ever leave a gathering we have and and you are not better equipped for good works then come tell me! I want to know about it!
Otherwise, everything we do at Redemption Rock should work to help you continue to become a true disciple of Christ!