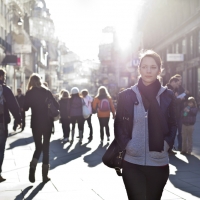 Oh The Times They are A-Changin'!
by Pastor Mike Pratt | January 5, 2019
At Redemption Rock, we can continue to do things like we have over the last 50 years and thereby miss many of the people we're called to reach. Or, we can adapt the way we introduce the truth of God to the changing culture and thereby reach the people God has sent us to.
I propose we change the way we communicate the truth so we can reach the people God wants us to reach. Here's an excellent article about this very subject. Please let me know what you think!
You should read this article...
Pastor Mike